Division of Medical Mathematics
We are trying to become an international research hub to slove mathematical problems by sharing and developing their own researches as well as domestic and foreign mathematicians. In order to create a mathematical culture that communicates with the public, we are also working on finding mathematical contents linked to mathematics education and training new researchers to enhance scientific problem solving ability.
Establishing a research hub for mathematical sciences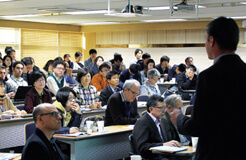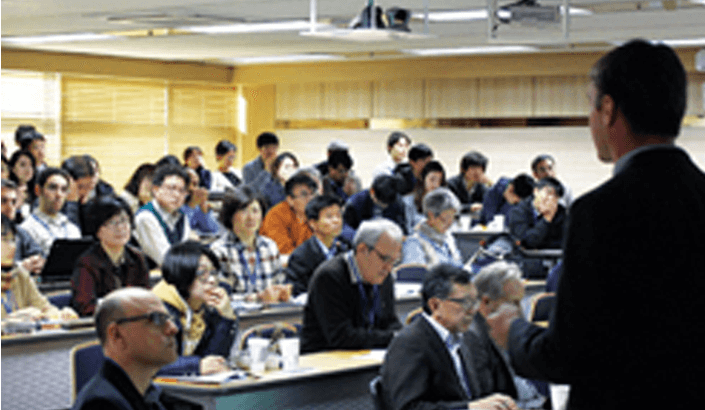 Successful mathematical research involves collaborations and competitions among mathematicians from various background. Thus it is vital to provide a place for mathematicians to get together, communicate and discuss with each other to solve problems. For this purpose, Center for Applications of Mathematical Principles (CAMP) aims to establish a research hub for mathematical sciences. Here, mathematicians, scientists and engineers from different background will exchange their knowledge and skills to lead mathematical sciences in the 21st century. By providing open environment where both junior and senior researchers can collaborate together, CAMP is becoming a well-known international research hub for mathematical sciences.
Instituting a system for mathematics-industry cooperation
The dependence of natural sciences, engineering, social sciences, and many other subjects on mathematics and mathematical approaches has increased a lot. CAMP aims to provide various programs that enable mathematicians, scientists and people from industry and public sectors to interact and work together to solve important problems in our society.
Prompting public awareness of mathematics
Mathematics is a part of everyday life. Modern communication, MP3 players, Google search engine, GPS, CT-scanners all depend on mathematics. However, for most of us, mathematics is just a boring, difficult subject. CAMP aims to popularize mathematics by providing various interesting math-related programs to public, operating math-exhibitions for children and students, and organizing public lectures.

Nurturing new researchers for mathematical sciences
To develop mathematical sciences, technology and industry, it is vital to nurture young researchers with comprehensive understanding of not only mathematics but also wide range of related subjects. CAMP has contributed in training outstanding young researchers by providing interdisciplinary research environment and exposing them to industry-based problems.
Studying policies for mathematical sciences
To enhance mathematical sciences, create new technology, develop industries and nurture young researchers to carry out these goals, one needs to establish and exee appropriate policies. CAMP is conducting on making relevant policies for short-term and long-term development of NIMS by identifying the world-wide trend of mathematical researches across pure and applied mathematics.
CAMP straregic direction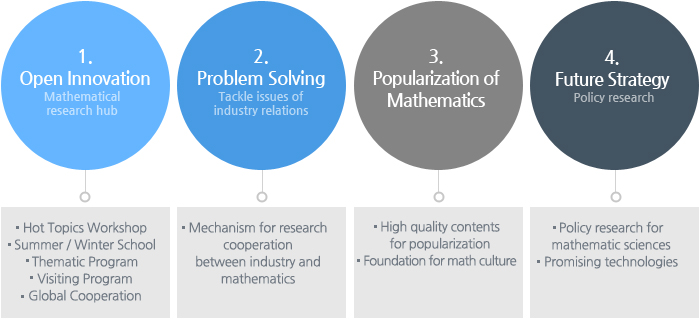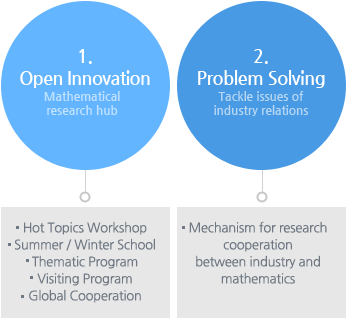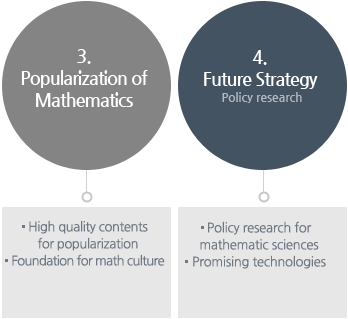 Center for Applications of Mathematical Principles

Joe, doSang
Tel. +82-42-828-5801