NIMS Industrial Mathematical Problem Solving Workshop in the First Half of 2019
NIMS held a workshop on solving problems in NIMS industrial mathematics in the first half of 2019, for three days from June 26 to 28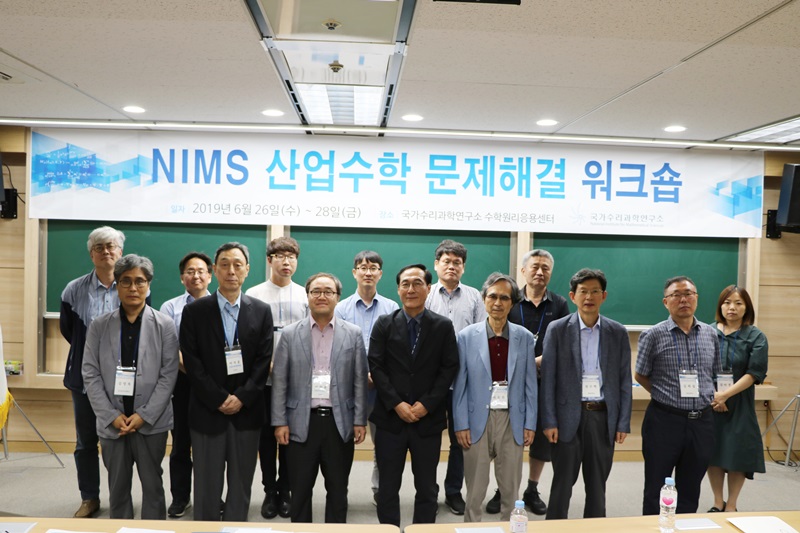 The Industrial Mathematics Problem Solving Workshop is an event designed to bring together mathematical science researchers such as mathematicians, engineers and others to present solutions through mathematical modeling, optimization, and data analysis.
In this workshop, three industry issues commissioned by companies and an institute were presented: △ scoring of oral health results, △ simulating nanofilter performance prediction, △ predicting erosion of low-orbital satellite components of atomic oxygen.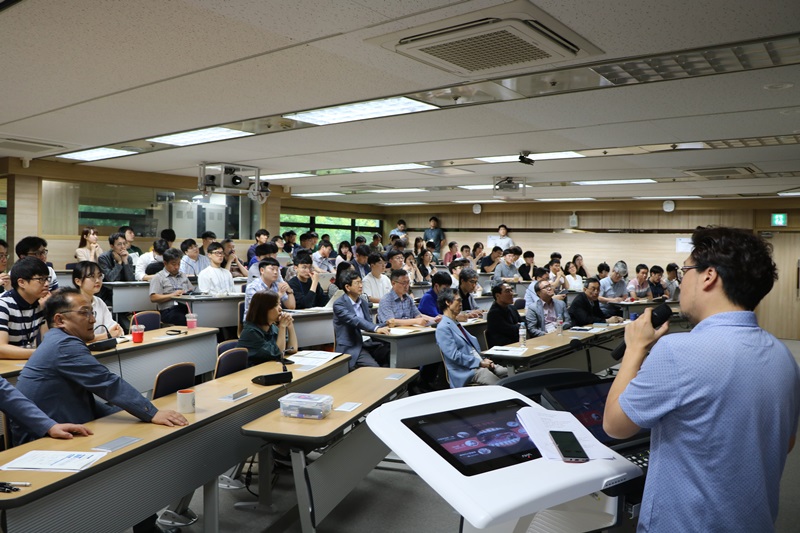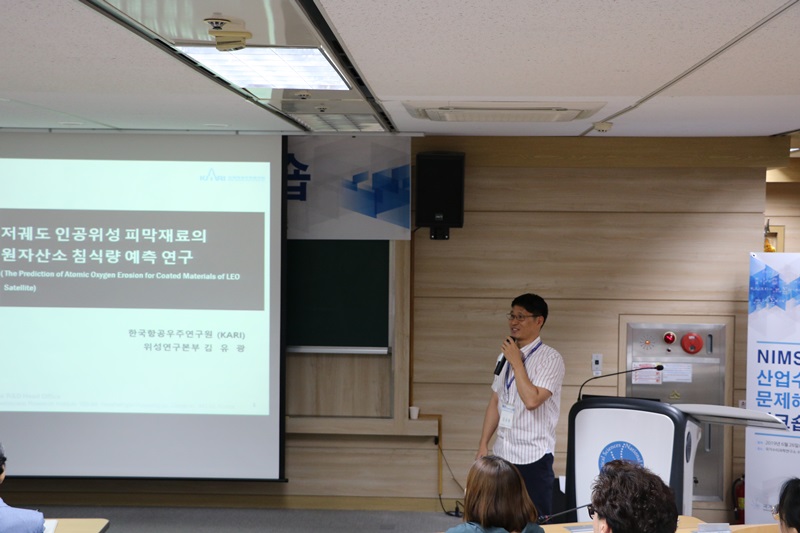 About 150 researchers in related fields, consisting of NIMS researchers, NIMS industrial mathematics experts' group, professors, and graduate students, conducted a process of mathematically defining and discussing the proposed problem and presenting and discussing theoretical methodologies.