NIMS wins '2018 Korea Education Donation' prize
NIMS was awarded an educational donation prize at the '2018 Educational Donation Fair' hosted by the Ministry of Education on November 22.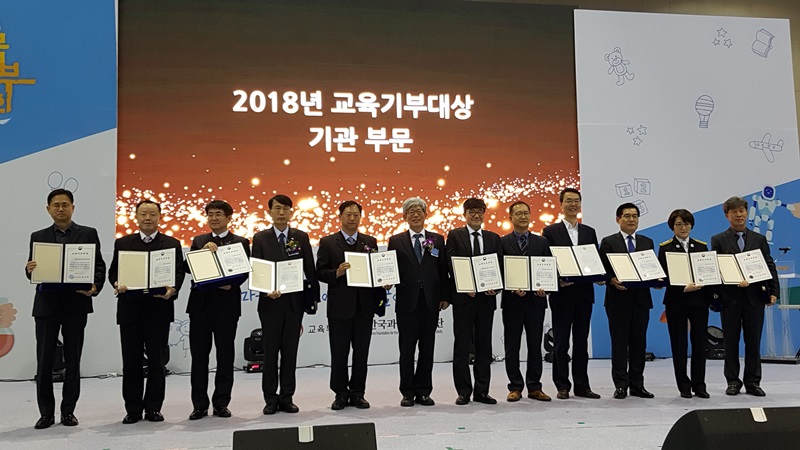 NIMS was highly recognized for having contributed to the popularization of mathematics by conducting out-of-school math lectures for students and the public through the "Mathematics Talk Concert."
NIMS plans to continue its efforts to expand the math culture by operating various programs such as NIMS-IMAGINARY and the Math Experience Class.