Building a Hub of Convergence Computing
The 'NIMS Convergence Computing' hub is to be established as an engine to efficiently maintain and utilize newly acquired computing technologies and resources, so that researchers in academic settings may better focus on making theoretical breakthroughs
Through the NIMS Convergence Computing Hub, we hope to translate breakthroughs by academic mathematicians to real-world applications, perform computing tasks with NIMS hardware and software resources, and develop computing technologies that can be easily used by researchers in various fields. Through these activities, we aim to provide a forum where mathematicians and researchers from other related fields can connect and discuss topics of mutual interest.
Research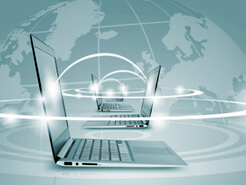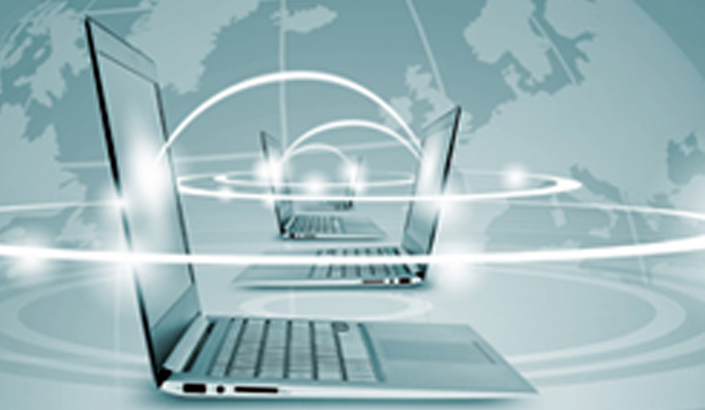 Mathematicians who desire to see their work utilized in other fields require access to efficient computing technology, in addition to a solid theoretical base. Some have succeeded in obtaining the necessary resources by their own efforts, but many others who are not sufficiently supported in terms of time, manpower, information, and resources are in danger of never seeing their dreams materialize. The Convergence Computing Hub was built to provide such hopefuls with the computing technologies and resources necessary to achieve their dreams.
Many recent breakthroughs in fields of theoretical mathematics fields, such as algebraic geometry or algebraic topology, have been made possible by the enthusiastic use of data obtained by computing, a good example of such an application being the use of computers in studying invariants necessary for elucidating the structure of algebraic and differentiable manifolds. Such invariants can be modelled in terms of combinatoric structures such as graphs and polyhedrons, which can then be processed by computers to yield results that can again be utilized to research invariants.
athematicians who work in purely theoretical fields also often lack for computing power even with a solid theoretical background. Obtaining, learning, recreating, and utilizing the necessary computing technologies is a process that requires too much time and too many resources. We expect the NIMS Convergence Computing Hub may play a role in supporting these individuals, and thereby promoting future growth of the mathematical sciences community in addition to greater theoretical breakthroughs.
Applied mathematics fields, which already make extensive use of computing technologies, may also benefit from collaboration with the Convergence Computing Hub. New computing technologies may streamline current research practices and allow for more expansive studies, as well as help relieve strain on manpower, time and resources. The new technologies thereby secured also make possible consultations and external commissions on reconstruction, library construction, and package production. The Convergence Computing Hub will, through the continous upgrade and maintenance of computing skills, facilitate the education of new researchers and the exchange of ideas and information with other researchers and institutes.
As a gathering point for all available computing technologies that are based on mathematic principles, the NIMS Convergence Computing Hub promises to play an important role in not only the mathematical but also natural science and engineering fields, as well as in industry. Through the NIMS Convergence Computing Hub, we hope to provide an avenue by which academic mathematicians can distribute their work, provide computing support for various mathematic fields, and develop new computing technologies that can be used in those fields. Through these activities, we aim to provide a forum where mathematicians and researchers from other related fields can connect and discuss topics of mutual interest.
Expected effect
The NIMS Convergence Computing Hub is established to support researchers in all fields that rely heavily on computing technologies based on principles of mathematics and computer science. In addition to developing and obtaining the necessary computing technologies, we will secure ready researcher access to these technologies by operating and maintaining a database on a separate server. Through exchange and cooperation with open-source communities, we plan not only to contribute to the development of open-source software, but also generate good publicity for the NIMS. We expect to contribute to the universalization of mathematics by establishing a Sage server and providing solutions for taking advantage of these resources in an educational setting.
By establishing the NIMS Convergence Computing Hub, we hope and expect to assist researchers and institutes in fields of both theoretical and applied mathematics in achieving necessary calculations, as well as to save them manpower, time spent, and resources. In this way, the Convergence Computing Hub is expected to not only contribute to the overall development of the mathematical sciences, but also to provide the other scientific fields and industry with the most advanced and ting-edge computing power possible and thereby promote the growth of those fields as well. Through collaboration with open-source communities we can hope for the growth of the communities as well as the development of new products. We also plan to launch projects to make mathematics more approachable to laymen.
Division of Computational Mathematics

Cho Jin Hwan
Tel. +82-42-717-5770